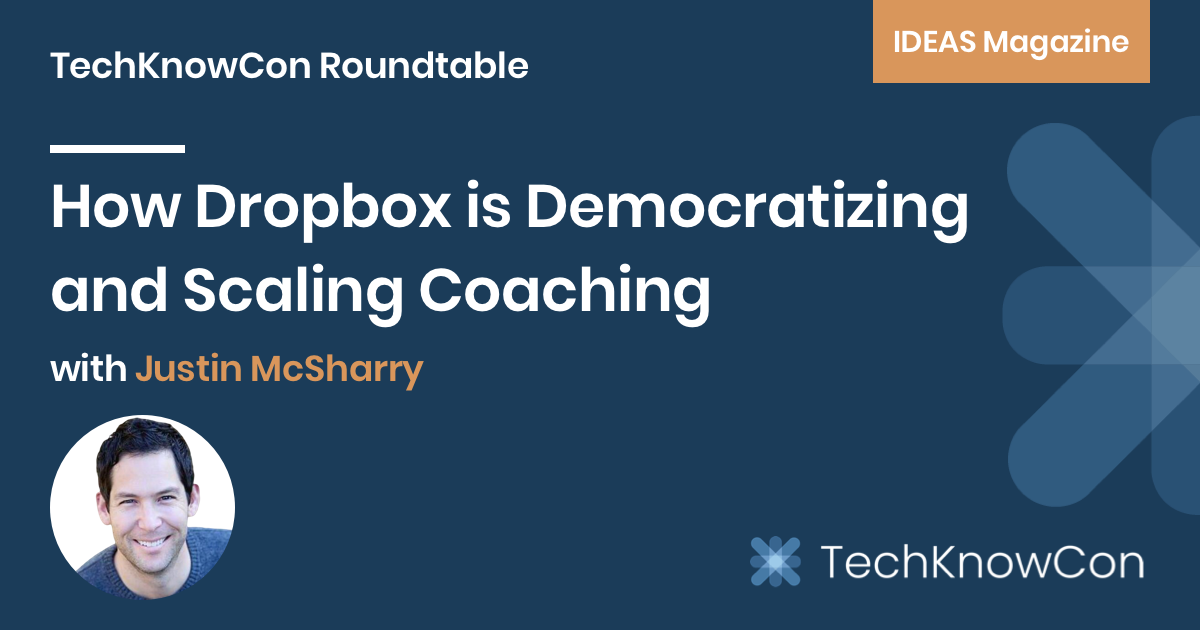 with Justin McSharry
Want to be a speaker at a future TechKnowCon Roundtable? Let us know.
Click here to register for the next event.
Every month, we gather leaders who work at the intersection of technical training and learning & development to discuss topics top of mind for the industry. During our April 2020 TechKnowCon Roundtable, Dropbox was one of the two companies that presented.
Here is what Justin McSharry, Dropbox's Global Head of Leadership Development, had to say about democratizing and scaling coaching.
Category: Ideas Author: Joseph Lam Date: May 1, 2020 7:11 pm