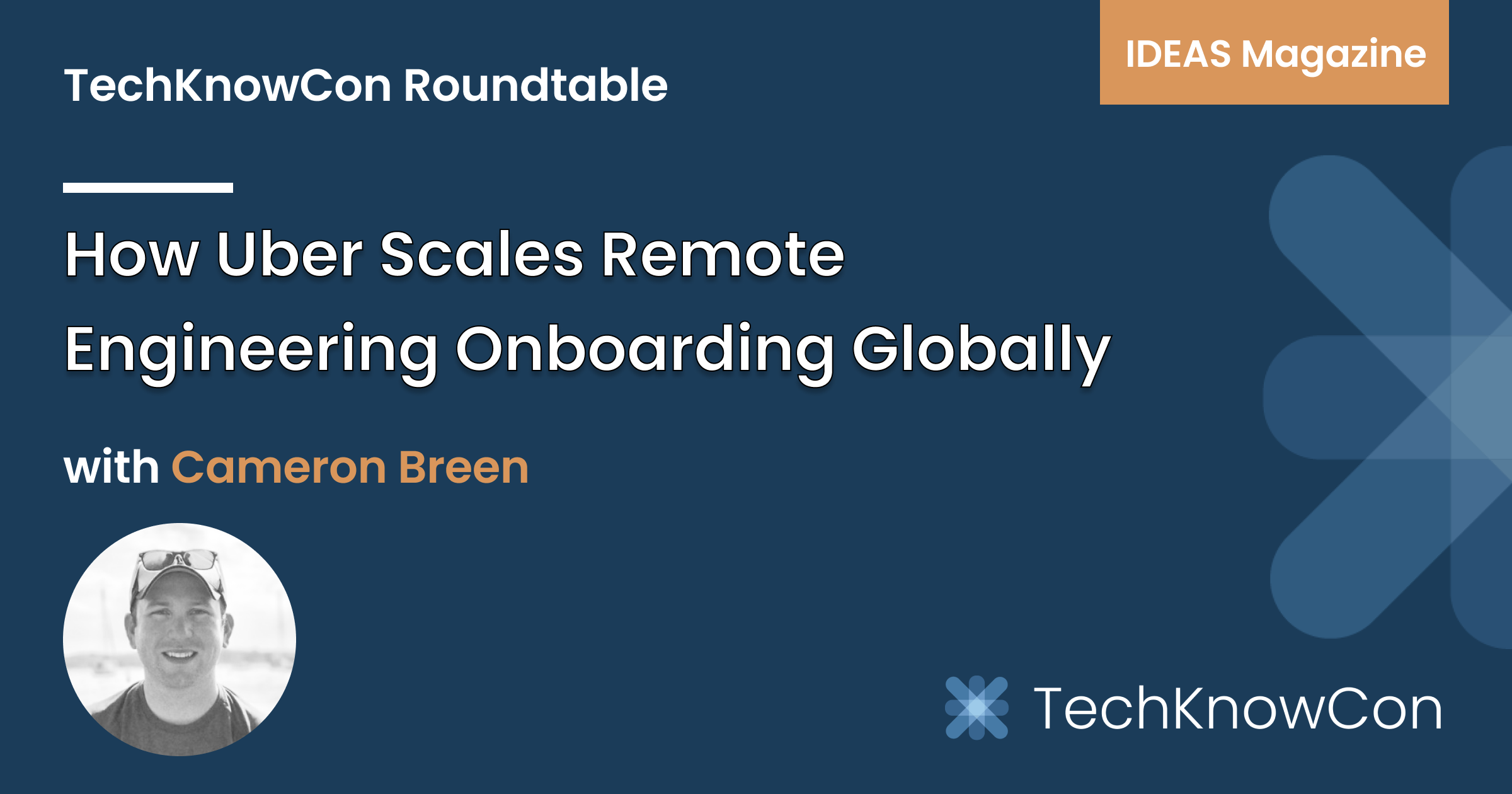 with Cameron Breen
Want to be a speaker at a future TechKnowCon Roundtable? Let us know.
Click here to register for the next event.
Every month, PlusPlus gathers together leaders working at the intersection of technical training and learning and development for the TechKnowCon Roundtable to explore topics top of mind for the industry.
Our September 2020 speaker, Cameron Breen, Senior Program Manager for engineering training at Uber, explained how his team at headquarters in San Francisco developed a consistent global onboarding experience for engineering team members learning remotely.
Category: Ideas Author: Marianne Cruzat Date: October 26, 2020 3:18 am