Guides & Tutorials (TechDocs)
Thursday, December 8, 2022, at 11 am PT / 2 pm ET
Certain knowledge is stable enough to bottle it up into a guide. Such guides and tutorials can be a very effective way to get your workforce on the same page. However, there are a few possible pitfalls. Learn how other companies have dealt with similar issues, including Twitter, LinkedIn, Splunk, Spotify, and Uber.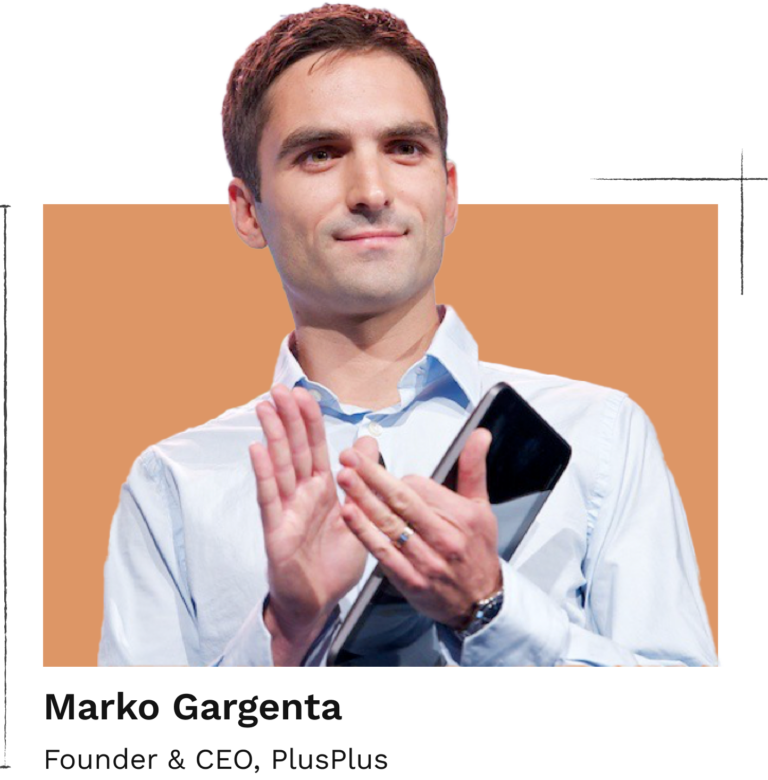 Prior to launching PlusPlus, Marko ran Twitter University, where he and his team built innovative onboarding and continuous learning programs for Twitter engineers, data scientists, and other technical roles.
In this webinar, you'll learn:
Different classes of docs and when to use what

Wikis
Google Docs
Markdown with code
Codelabs
Authoratitive How-To's

Discovery and how to find the authoritative content
Ownership and preventing garbage-in garbage-out

Clarity of ownership
Feedback loops
Removing deadwood

Normalizing quality via automation and standards

Linting docs automatically
Providing actioanable feedback

Managing drift between a document and what it's documenting

Docs and Code living together
Detecting and notifying when there's a possible drift

Federated search and how to find what you're looking for regardless of the system it's in

Variety of approaches
Connecting to various enterprise sources
Optimizing for personas

PlusPlus was born out of Twitter University with the insight that technical teams suffer when siloed. So, we set out to build what was needed for high-performance to scale: a platform to access shared understanding.
Continuously codifying internal best practices
Capture and share invaluable experiences of your veteran employees.
Delivering value in less time
Consistently share 'the company way': in-house know-how around tools, systems, and best practices. 
Building a resilient culture
Break down silos. Offer a comprehensive technical and organizational understanding so that teams can stay nimble.
Subscribe to our newsletter
Get the latest insights from PlusPlus sent straight to your inbox.