Learn How Innovative Orgs Perform at Scale
Tuesday, November 29 at 11 am PT / 2 pm ET
The best companies can maintain product velocity, even as headcount grows. It starts with teaching 'the company way'— a deliberate way for your people to continuously understand how your org works and how to work at your org.
This talk is based on first-hand experience partnering with leading companies.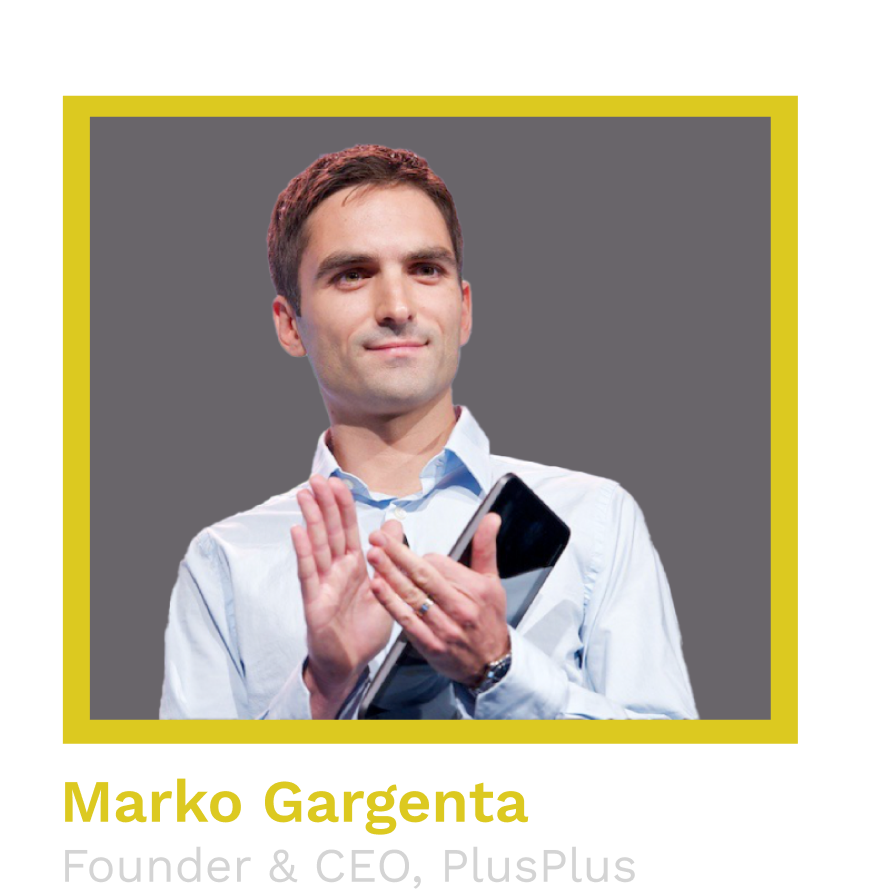 Prior to launching PlusPlus, Marko ran Twitter University, where he and his team built innovative onboarding and continuous learning programs for Twitter engineers, data scientists, and other technical roles.
In this webinar, you'll learn:
What Tech Enablement is, and why it matters
→ Getting new-hires up to speed, faster
→ Codifying what SMEs know, but not fully documented 
How to operationalize Tech Enablement at your organization at scale:
→ Functional onboarding  
→ Mentorship, Coaching, and Office Hours
→ Collaborative learning
→ Internal Knowledge Sharing & Documentation 
Measuring success

PlusPlus was born out of Twitter University with the insight that technical teams suffer when siloed. So, we set out to build what was needed for high-performance to scale: a platform to access shared understanding.
Continuously codifying internal best practices
Capture and share invaluable experiences of your veteran employees.
Delivering value in less time
Consistently share 'the company way': in-house know-how around tools, systems, and best practices. 
Building a resilient culture
Break down silos. Offer a comprehensive technical and organizational understanding so that teams can stay nimble.
Subscribe to our newsletter
Get the latest insights from PlusPlus sent straight to your inbox.