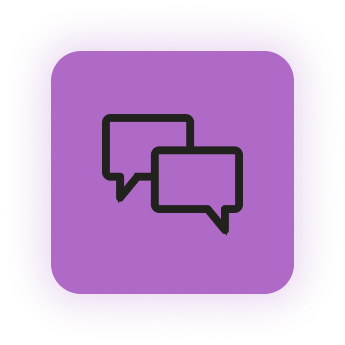 Connect your experts with one another
Help people learn by making it easy to discover and engage mentors and coaches.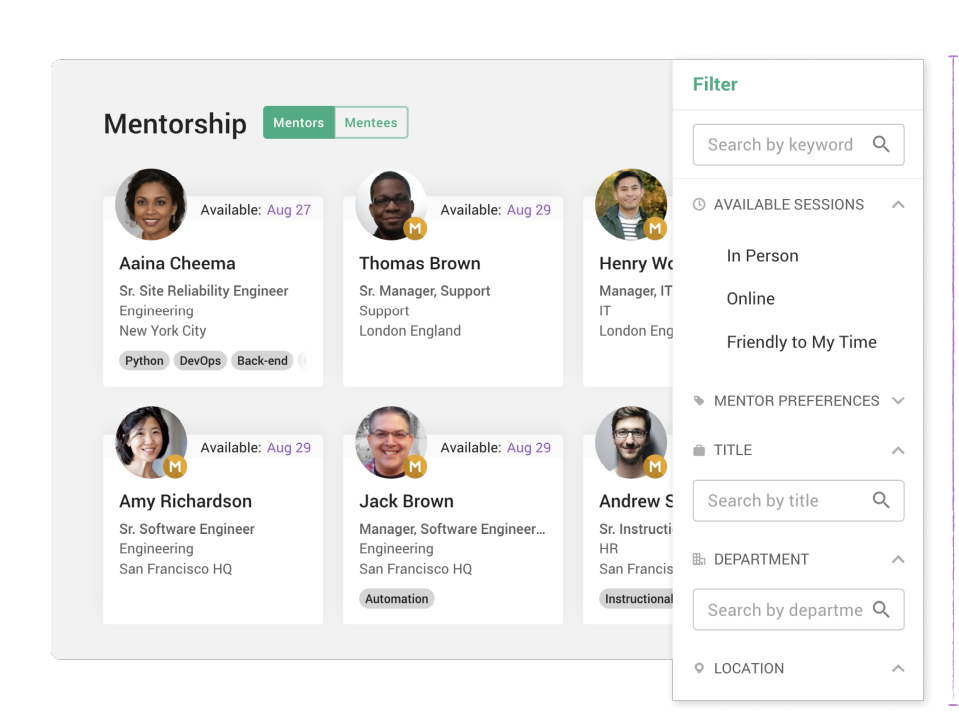 Search 'who's who' and 'who knows what' by availability, relevant keywords, tags, background, skills, and location.
PlusPlus easily integrates with work calendars and video conference solutions such as Google Meet, Zoom, and Microsoft Teams.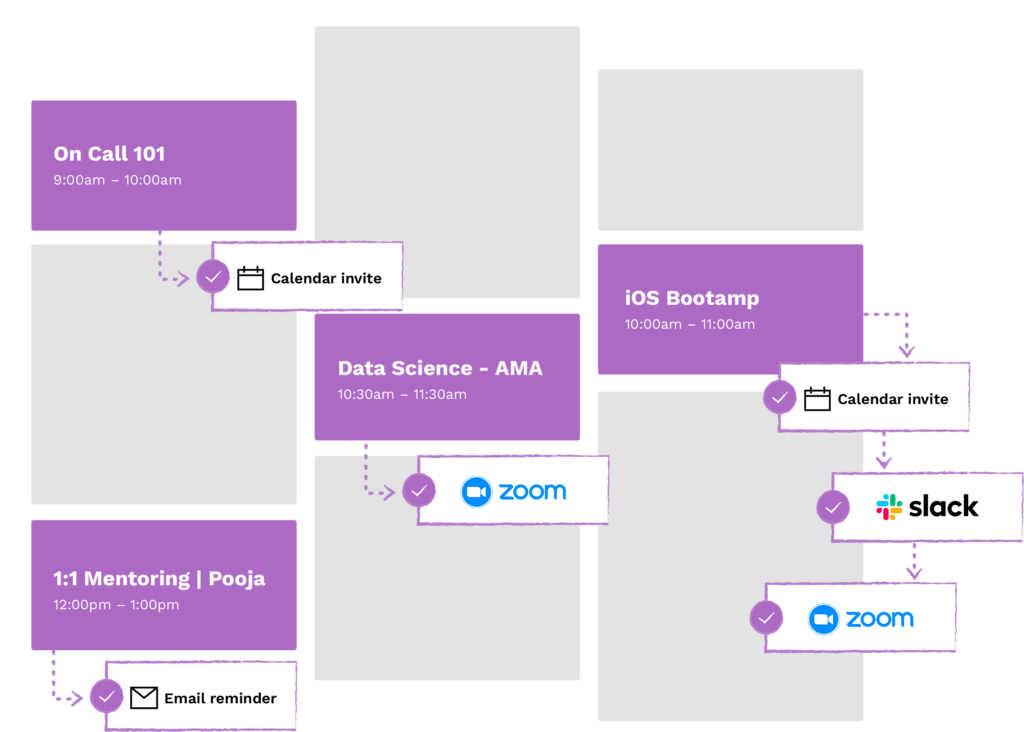 Have a mentoring program that run itself. Calendar integration with email and Slack notifications keep everything running smoothly.
Is this pairing going well? What could be improved? These questions and more are answered through built-in reporting and automated surveys.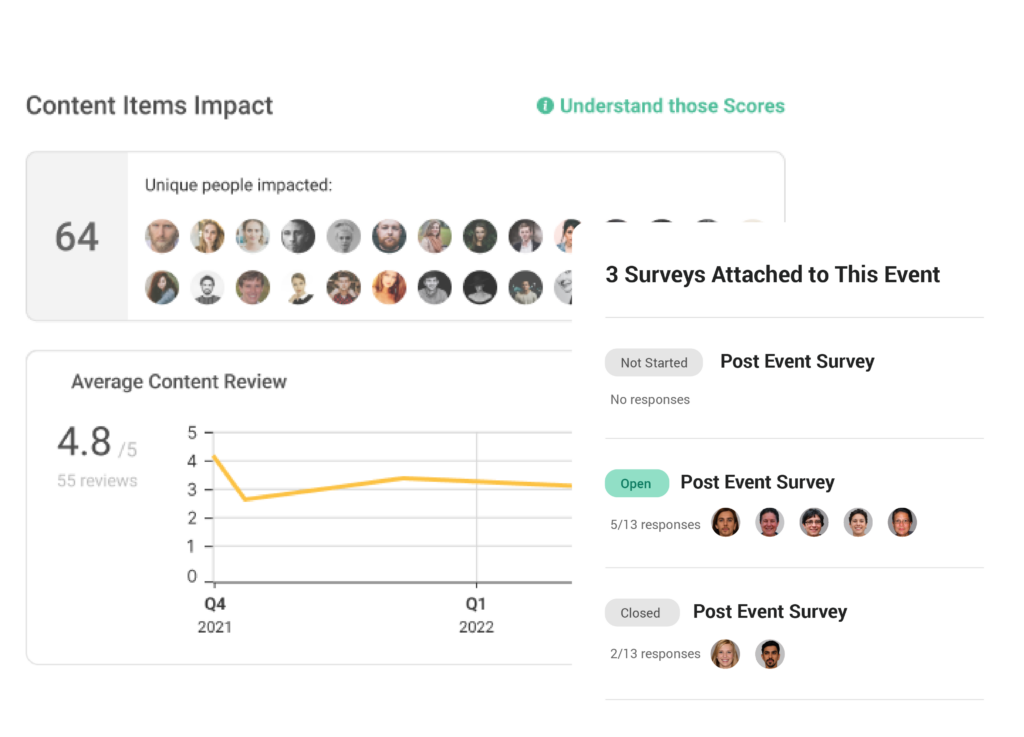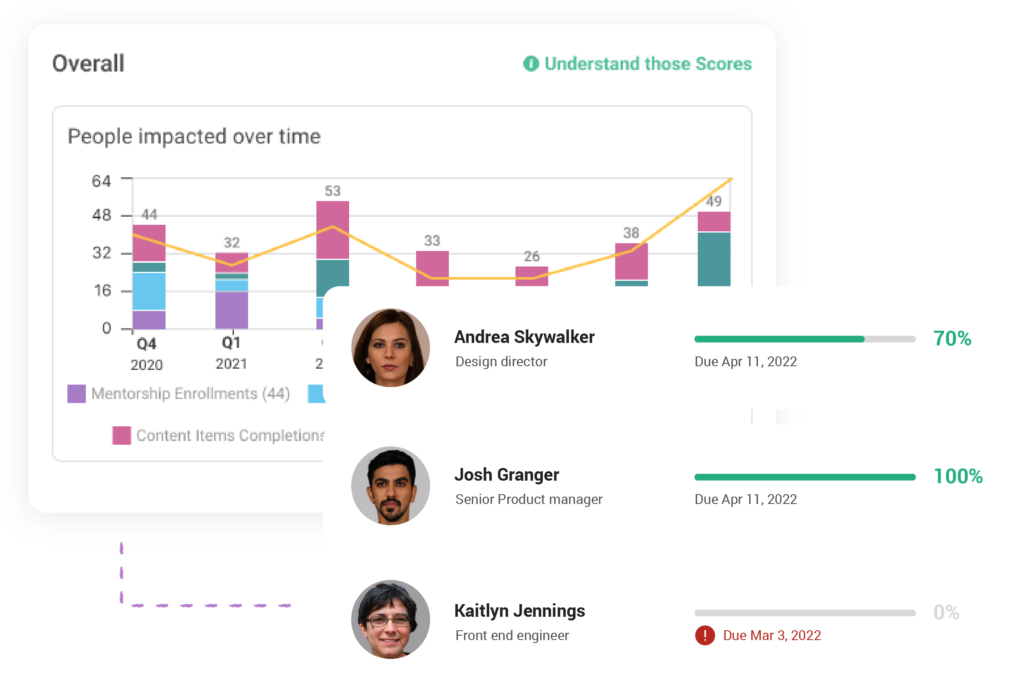 Get insights on who's signing up, enrollments, completions, session feedback, and more.
ENGAGE AND RETAIN TALENT​
Strengthen company culture through
personal connections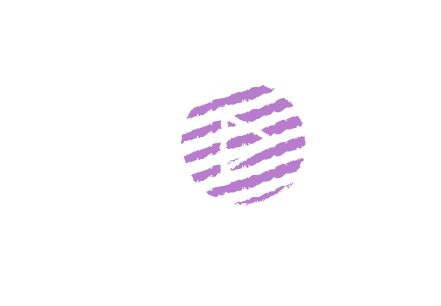 Mentorship help you share a special type of on-the-job knowledge new-hires can't find anywhere else.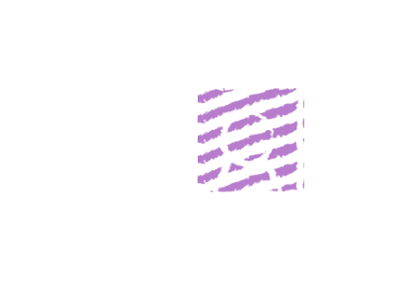 PlusPlus helps 'breaks the ice'. Browse mentor profiles and high-impact session with ease.
Mentorship helps develop the key skills, relationships, and confidence to get to the next level.
"For a long time there was a culture of everyone doing everything their own way. Eventually, what became clear is that we were a lot of people not getting enough done for how big we were.
A 2000 person engineering team is a massive investment.
"
"I needed to create programs that didn't need to be micromanaged.
I don't want my team to be the bottleneck in having to do manual tasks
like setting up learning events, sending email invitations, and following up. "
"Not everyone is suited for learning solo, and some need that face-time and the ability to ask questions in real-time.
Offering live workshops is an extension of blended learning.
It makes the whole experience comprehensive."
Ready to see PlusPlus in action?