Onboarding at Scale Made Possible
Unlock the potential of learning from everyone by everyone, so you can scale your company's know-how with ease.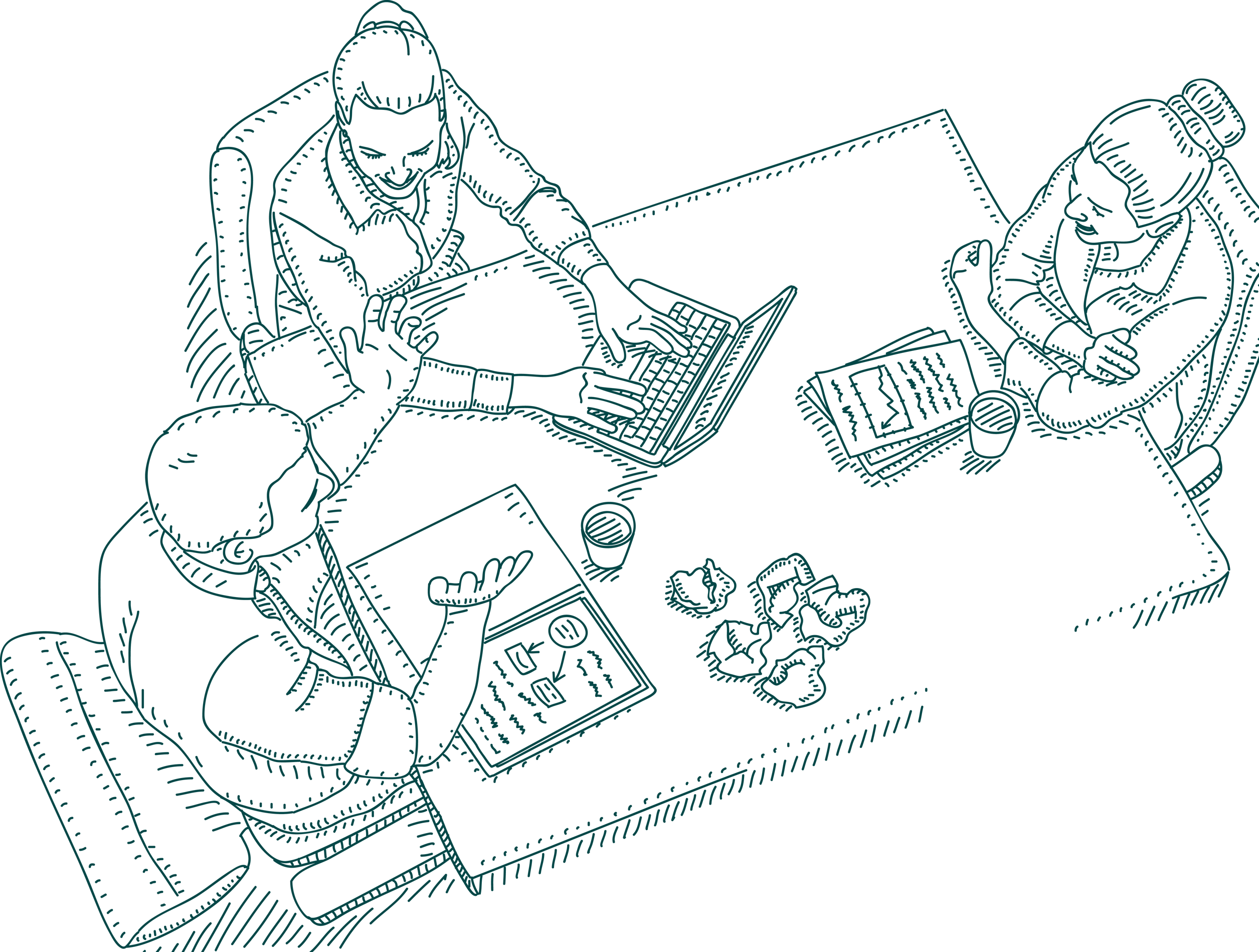 Work can be frustrating when the lack of "know how" blocks your people from being successful. They have the "know what" or they wouldn't have been hired. But they need the how specifically your tribal knowledge or how your organization works.
With PlusPlus, your people have one location for all their live-learning needs. And they can do all of this without having to wait for a manager's recommendation!
Those new to your organization or seeking to learn new skills can find upcoming events and enroll (or get added to a waitlist if a session is full). They can even take control of their career development by viewing the profile of a peer or a senior team member who they respect and finding classes relevant to their own needs. They're also able to request that presenters repeat popular events or hold events in another location or online.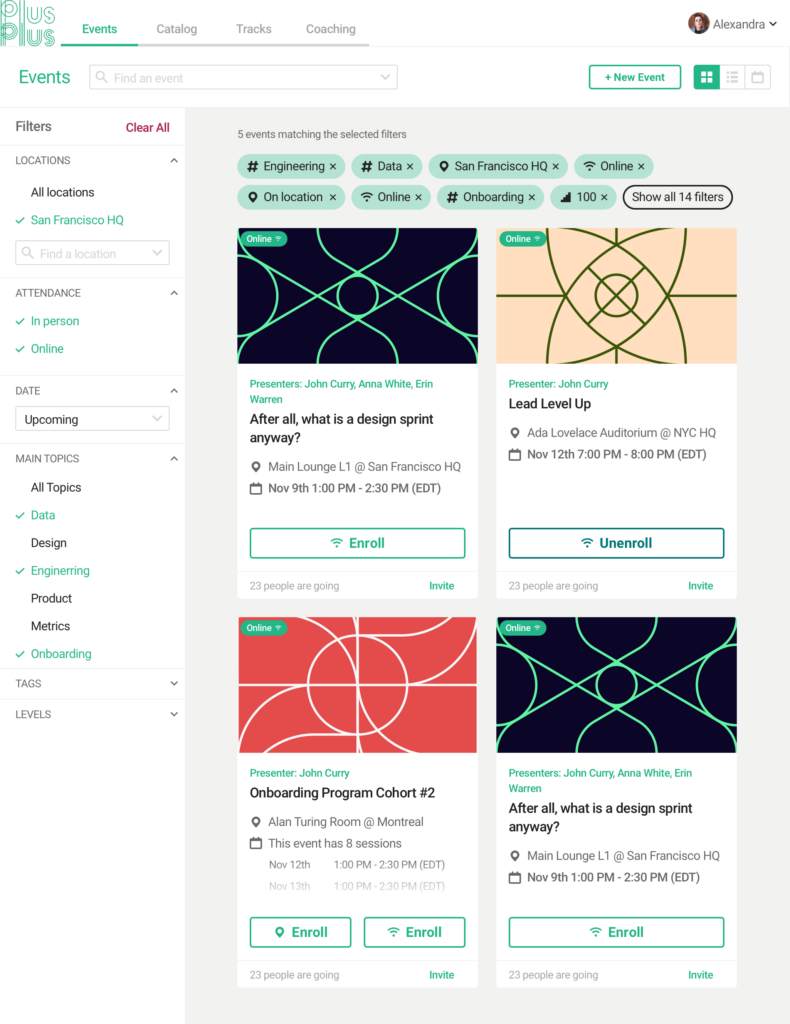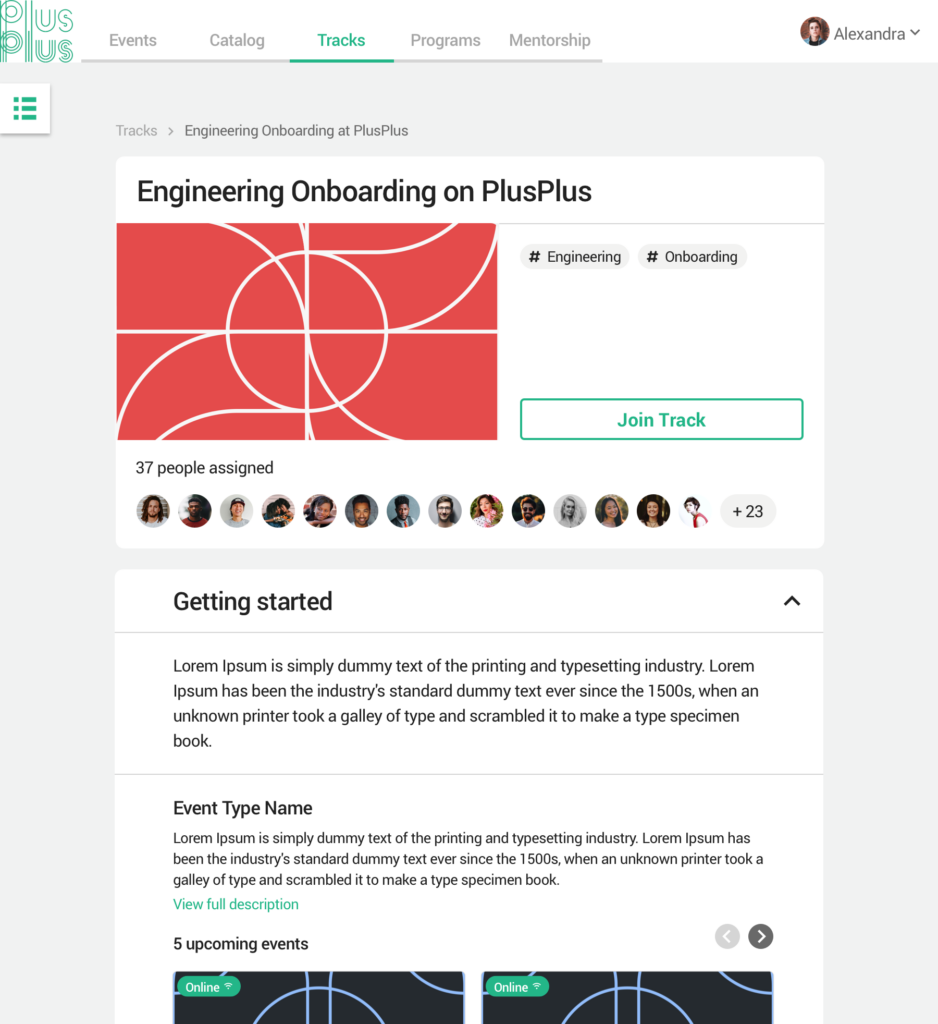 Onboarding & Learning
 Journeys
Whole-person development is not just one micro class at a time. To deliver more meaningful developmental plans, you need to connect various learning activities, often of different modality, i.e. blended learning.
Think of that deeper onboarding program or leadership development track. It may span many days, many courses, and may include live learning, videos, meetups, and more. Tracks is a way to stitch together such experiences and track the progress. With tracks, you stay on track.
Mentorship & Office Hours
Most knowledge transfer happens face to face. How that connection happens–whether informally or formally–influences the speed at which your organization grows. With PlusPlus, you can instill a culture of learning that puts your workforce first.
Experts can schedule times they're available for onboarding and training. With our Mentoring module, they can do what they do best with fewer interruptions from newer or junior team members.
Those seeking new skills or advice connect to the experts they need. No more need to aimlessly wander the halls in search of the right person. With our Coaching module, they choose the skill they want assistance with and discover available coaches willing to help. Also, no more guessing when someone has the time or wasting time going back and forth with calendar invites. In our Mentoring module, they search by a person and choose an available time that works for them.