We've bottled up best practices that leading companies use to execute faster and sustain their ability to scale high-performance teams.
Gather today, perform tomorrow 
Create and surface live-learning events throughout your org that's always fresh: workshops, classes, bootcamps, and tech-talks.
Your employees can enroll with a single click and get automatic calendar and Slack notifications.
Manage 100s of events for 1,000s of employees with ease.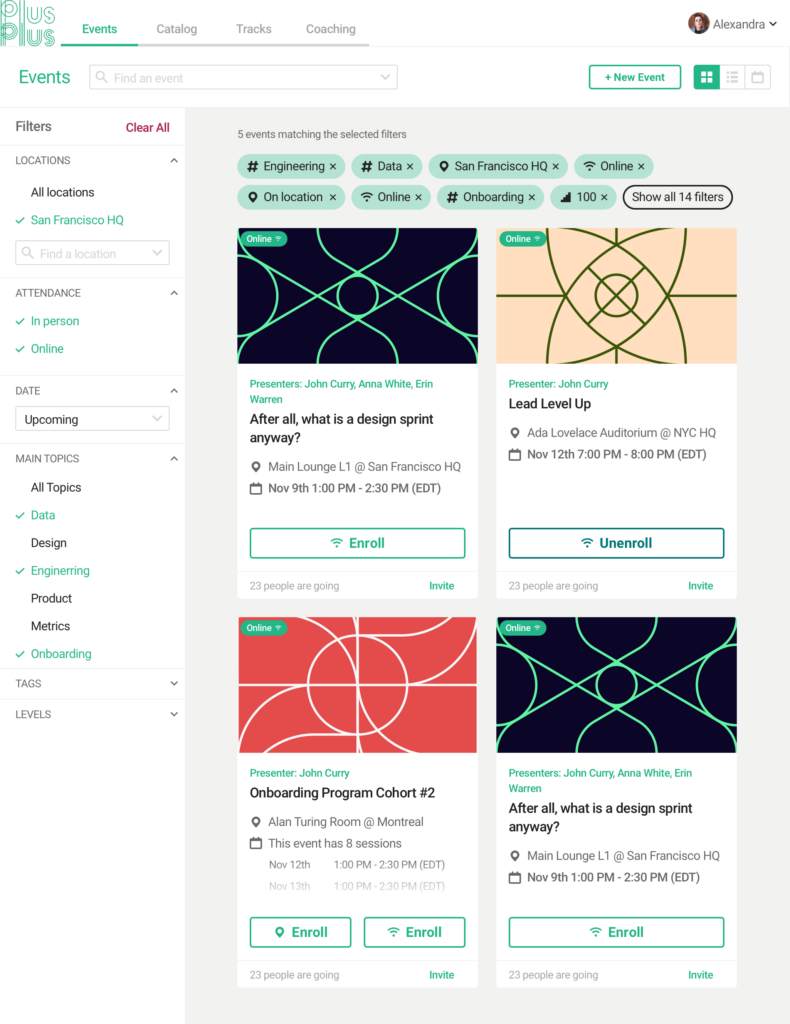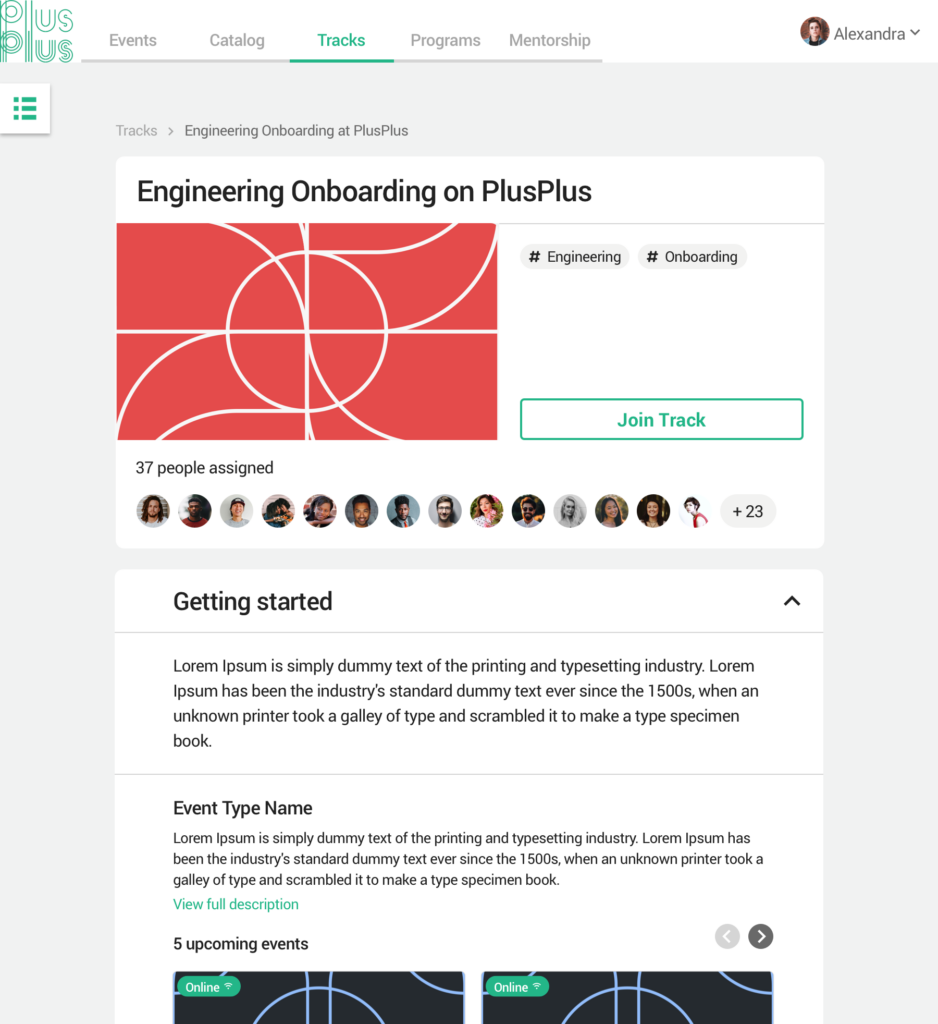 True blended learning experiences
Tracks are built for longer arcs of learning, such as onboarding. Personalize and blend live or self-paced content for engaging cohort-based learning programs. Finally, new-hires can have the all the right knowledge from day one—whether it's in-person or remote.
Create a consistent and guided experience with complete company how-tos: workshops, mentorship, videos, external content, and more.
Create high-impact matches
Team members get blocked and sometimes need a fresh set of eyes from someone who's been there before.
Mentoring makes it easy to discover on-the-job wisdom and answers one can't find anywhere else.
PlusPlus 'breaks the ice' and turns connections into impact that sticks. Simply search by availability and topics of interest.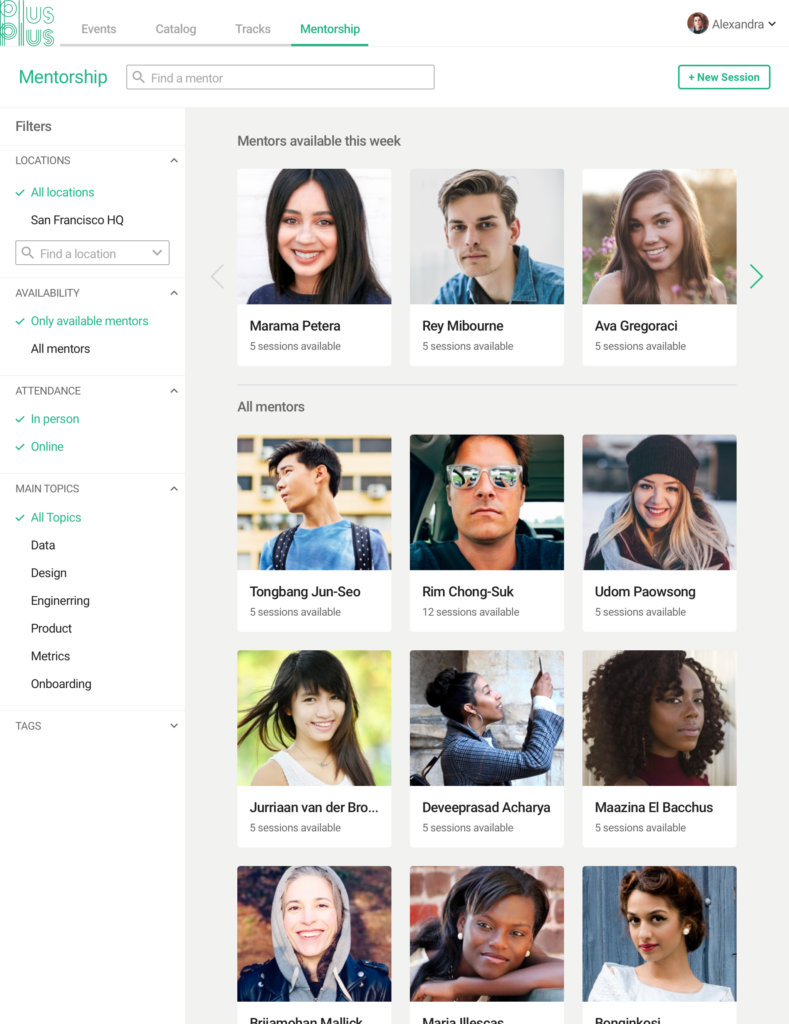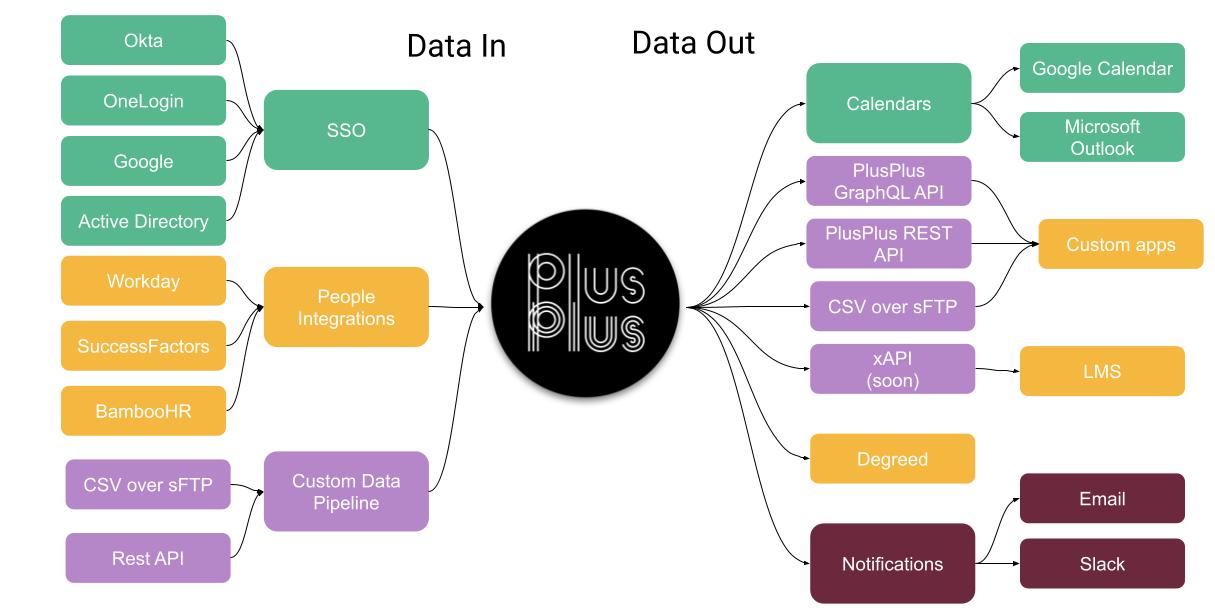 Everything, integrated
Reduce tool fatigue with integrated apps, analytics, surveys, tracking, and reporting.  
Our Catalog puts all your learning content in one place: live, blended, and self-paced.
Learn more about PlusPlus Platform.