Learning Platform for Innovators
All your corporate learning under one umbrella

PlusPlus is all you need to help your employees share their knowledge and learn from one another so that they can do their best work.
With PlusPlus, all your workshops & classes are under one umbrella.  
Your employees can enroll with a single click and get automatic calendar and Slack notifications.
Manage 100s of events for 1,000s of employees with ease.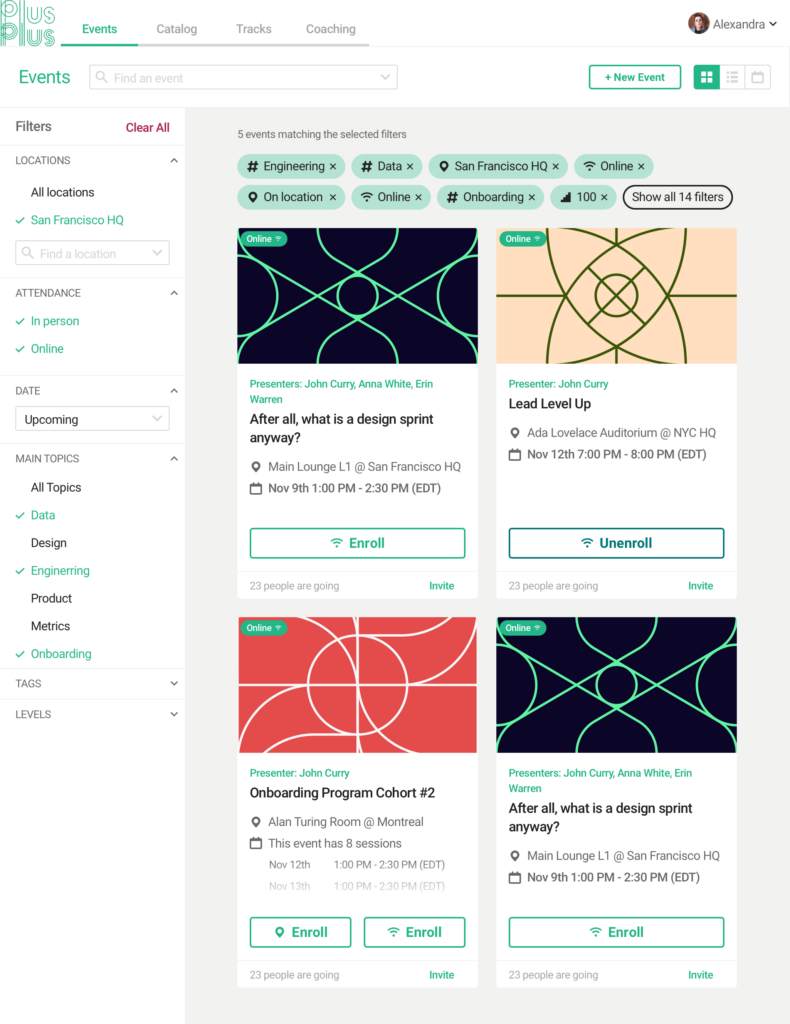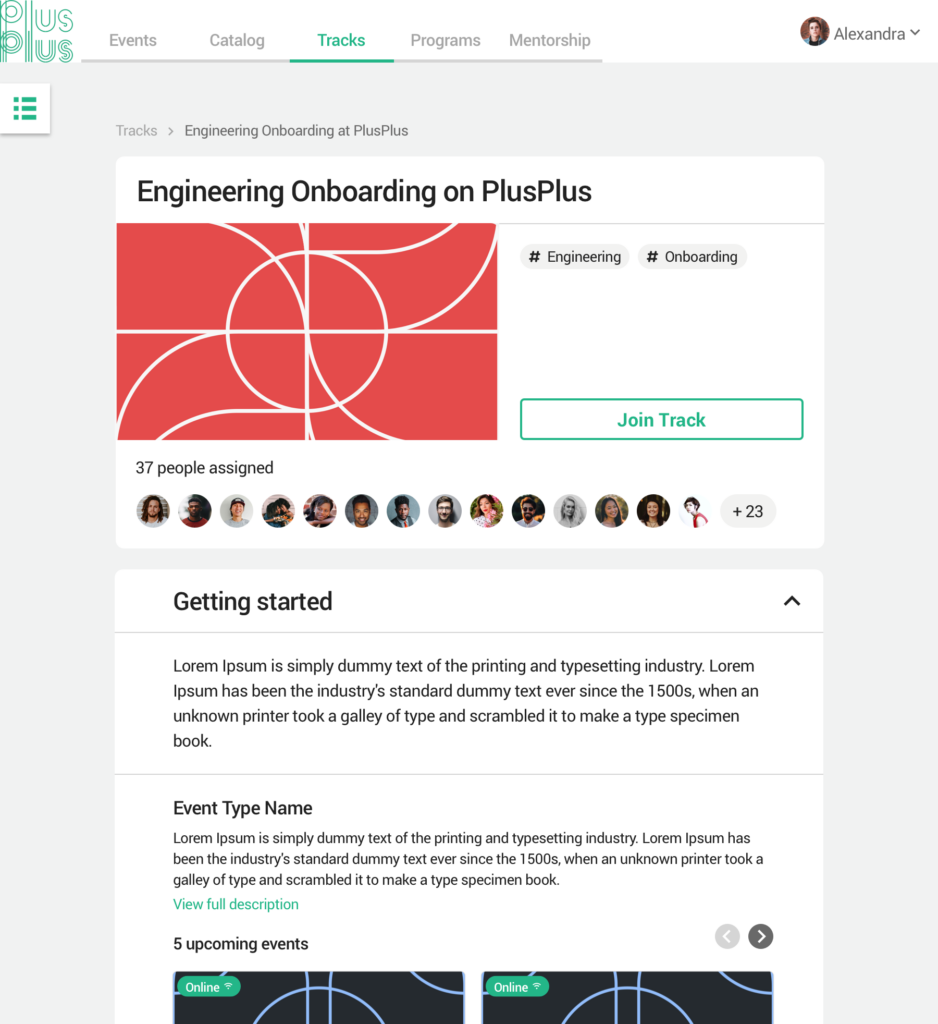 Create true blended learning experiences
For longer arcs of learning, such as onboarding, you can combine live events with self-paced content.
Your onboarding or leadership program can now span many days, many courses, and may include workshops, mentorship, videos, external content, and more.
Connect the knowledge dots
There's magic in one-on-one connections that influences the speed at which your organization grows. 
Your internal experts can schedule times they're available and those seeking help have an easy way to connect with them.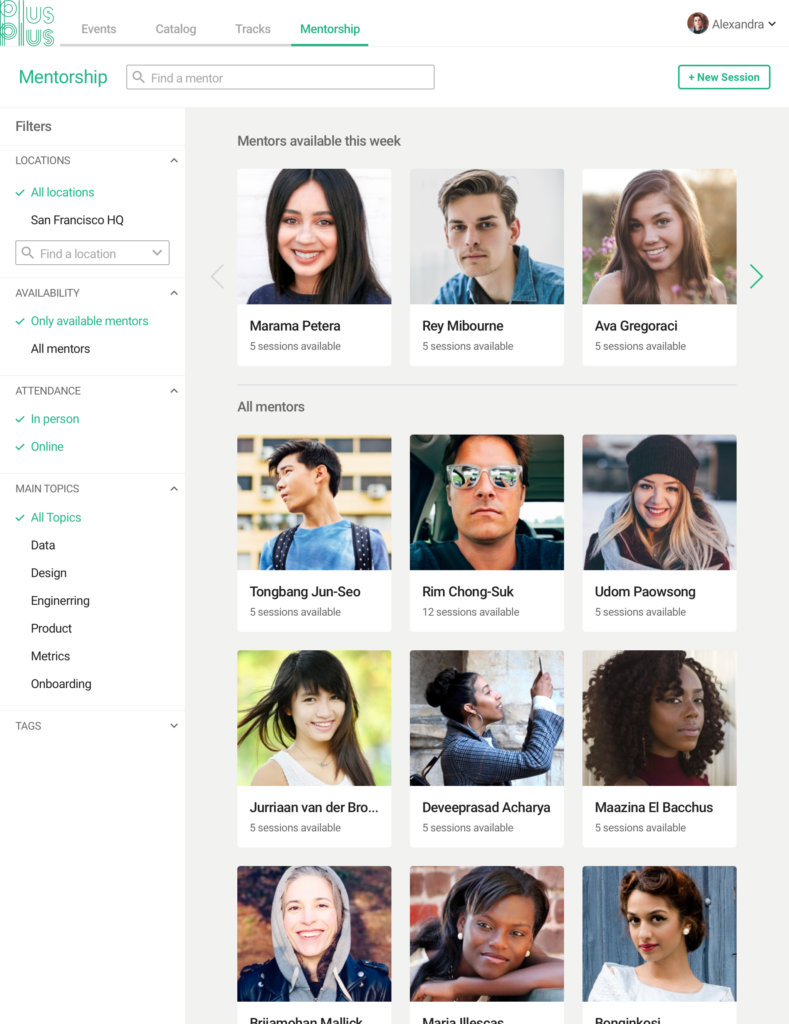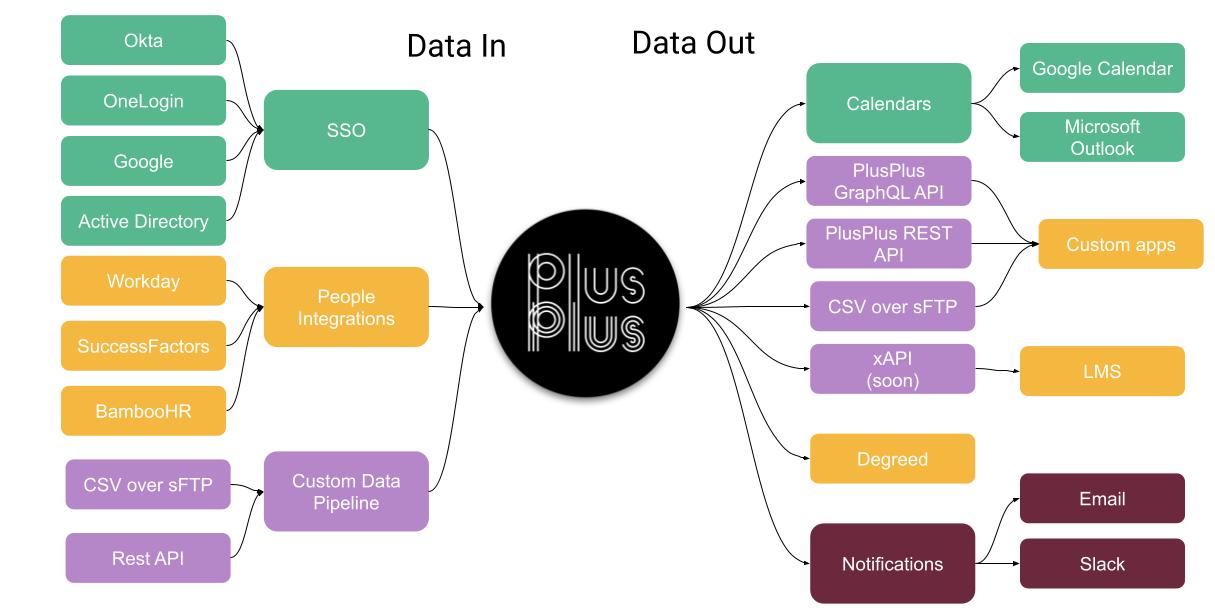 An enterprise platform that plays well with others
We get your learning ecosystem is a collection of best-of-breed apps working seamlessly together.
Learn more about PlusPlus Platform.