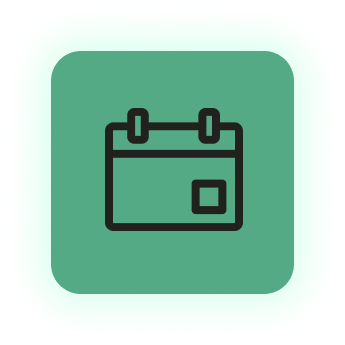 Gather around your experts
Our live-learning platform handles all the prep behind running workshops: cal invites, discovery, and notifications.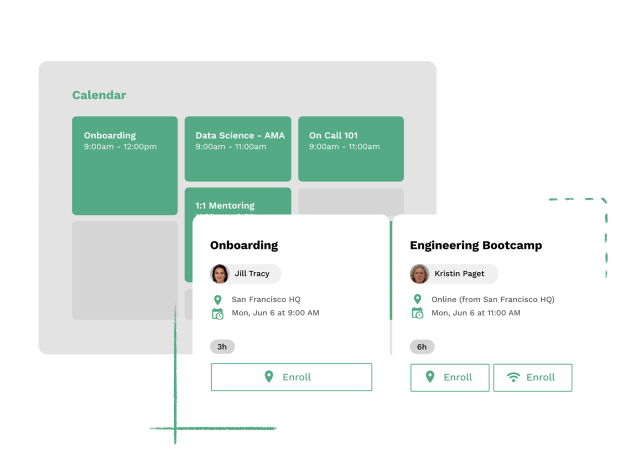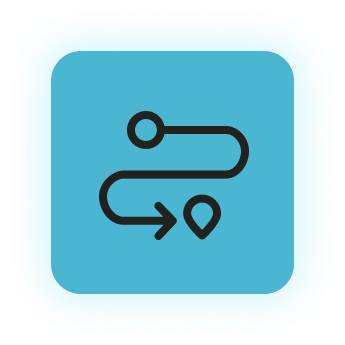 Create personalized onboarding
Personalized onboarding programs get new-hires up to speed, faster—whether that's remote or in-person.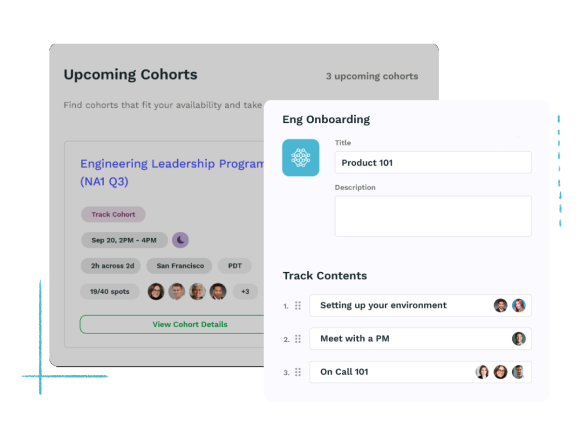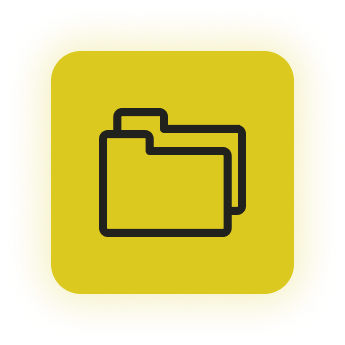 This goes beyond enterprise wiki software, making all courses, workshops, and office hours easier to discover.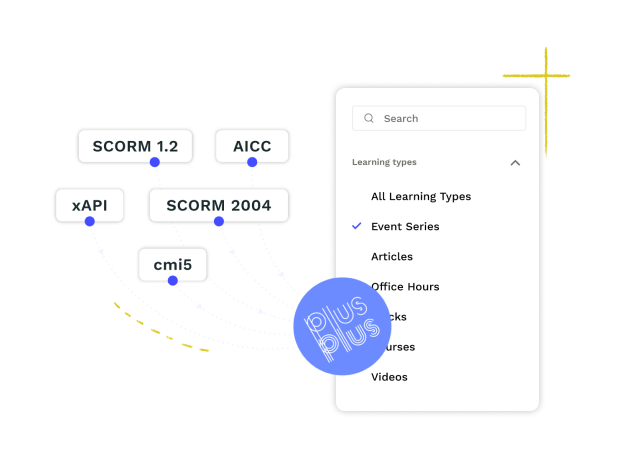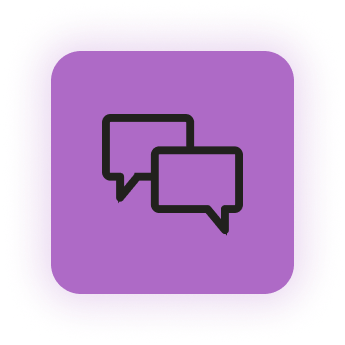 Launch an internal mentoring program
Make it easy for people to seek out seasoned teammates and kick off sessions without it feeling weird.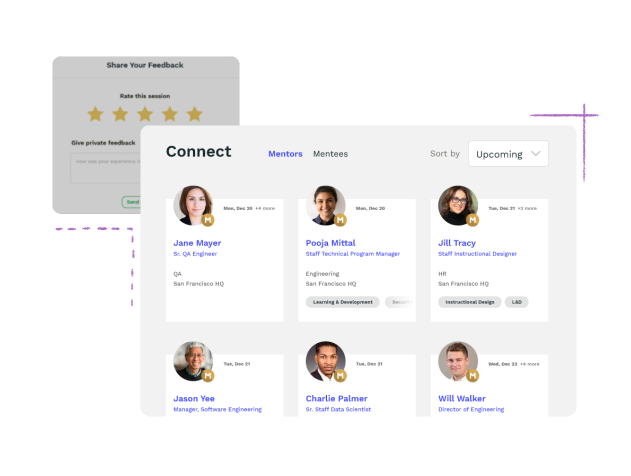 Self-paced learning that anyone can create
Bottle up key institutional knowledge in beautiful guides and tutorials that anyone on the team can create and maintain. No special tools are needed.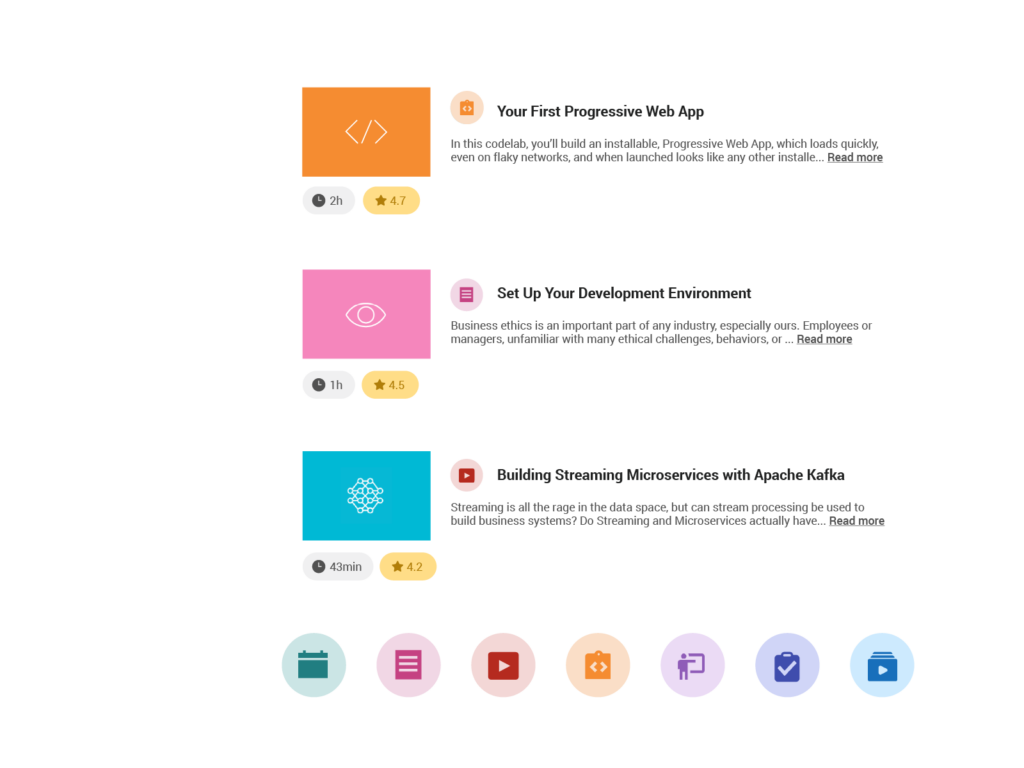 Surfaces expertise that's already there
Make it easy for your internal experts to share answers your org's biggest questions and have it be easily discovered.

Contextualizes how things get done
Have new-hires get how your org works and how to work at your org. Share deep know-how around tools, systems, and best practices.

Builds a resilient engineering culture
Boost speed-to-productivity for new-hires and have them feel connected while providing a podium for internal experts to inspire growth.
Loved by tech companies leading the way
LinkedIn increases engineering workshop attendance by 6X and improves employee NPS by 22 points with PlusPlus.


Netflix uses PlusPlus to onboard 1,000s of new-hires into 'The Netflix Way' with internal training workshops. Opt-in engagement is 40% vs. the industry standard of <5% (month over month).

Salesforce manages technical workshops for 18,000 engineers with a single Program Manager running 100s of classes per quarter. They do this globally for many years without skipping the beat.