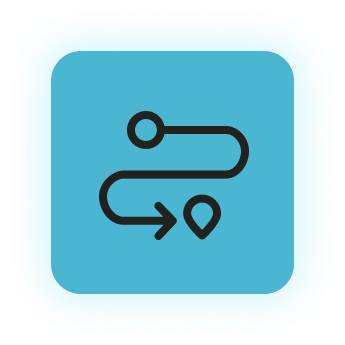 Blend any of your live or self-paced content into longer enablement experiences. It's perfect for technical onboarding or leadership development.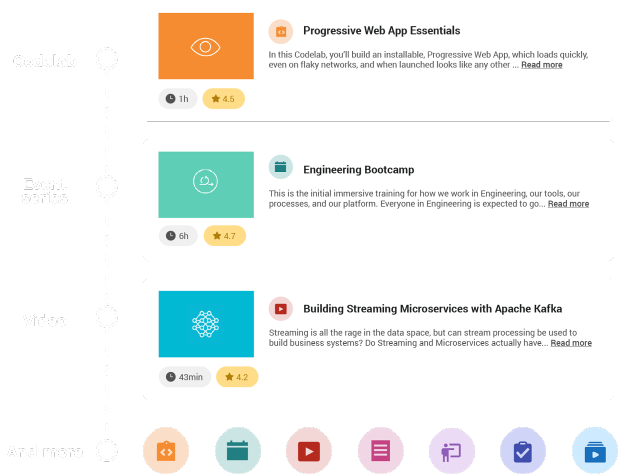 Mix live and self-paced content into a guided experience through your company's specific tools, systems, and best practices.
Give new-hires built-in accountability, cultural immersion, and an environment to feel comfortable collaborating with their new teammates.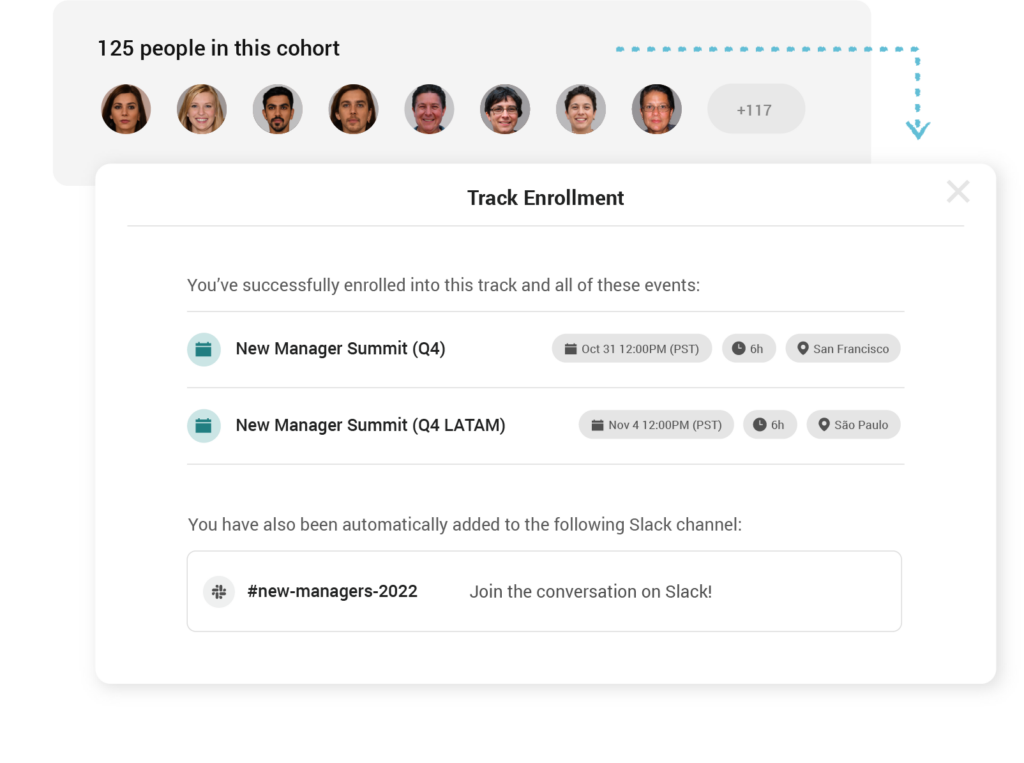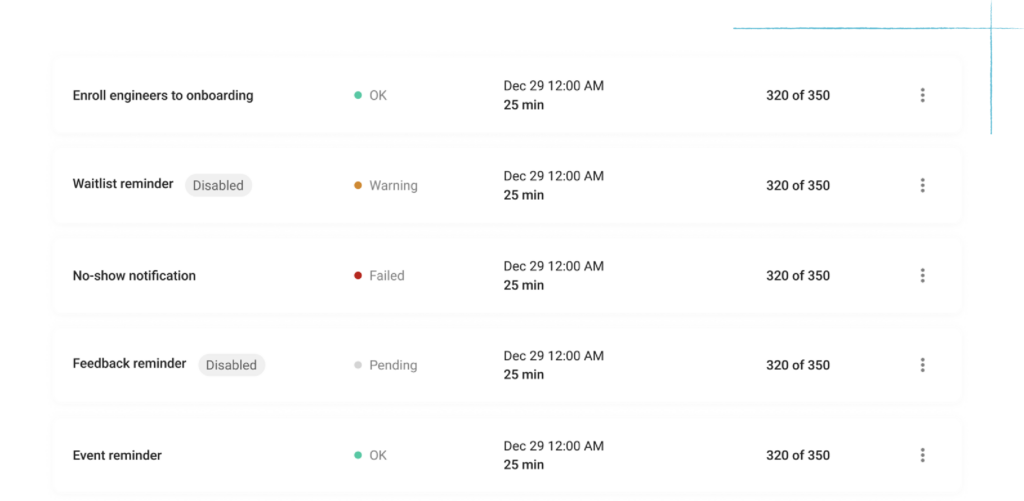 Auto-enroll individuals or groups into in curated onboarding experiences with triggered due dates and reminders, freeing up your team from busy work.
See how your new-hires are doing with integrated analytics, reports, and surveys so you can pinpoint opportunities to continously make better onboarding decisions.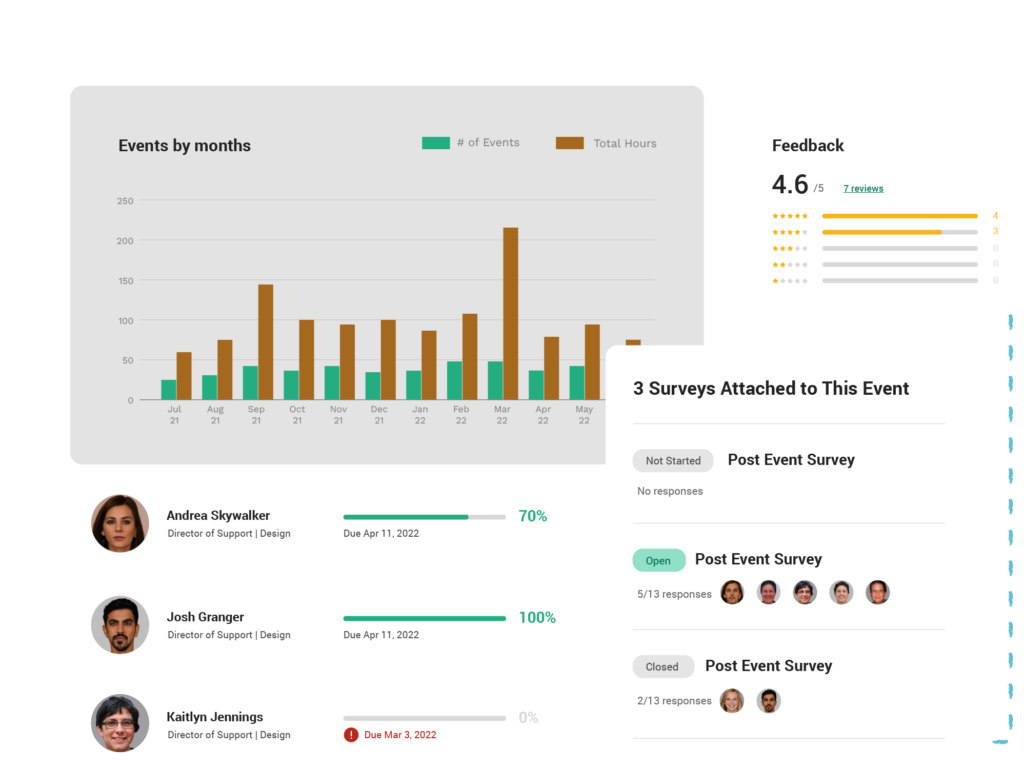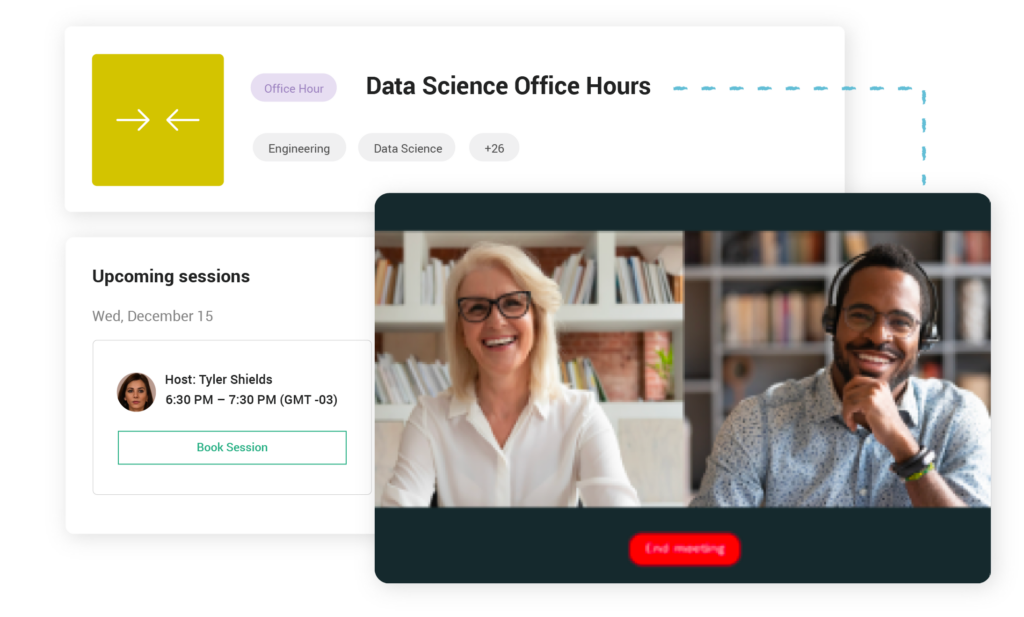 Do new-hires know how to get unblocked? Give them access to in-demand veteran know-how through Office Hours and Slack—whether they're onboarding in-person or remotely.
BOOST TIME-TO-PRODUCTIVITY​
Blend live or self-paced content
for engaging learning programs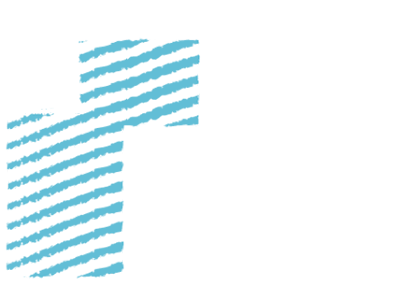 Curate content depending on how new-hires learn best, where they're at, and how mature the knowledge is.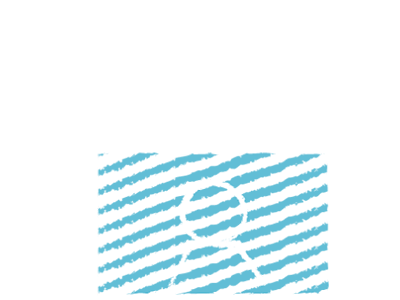 Ramp up new engineers quickly and share embedded technical knowledge with ease.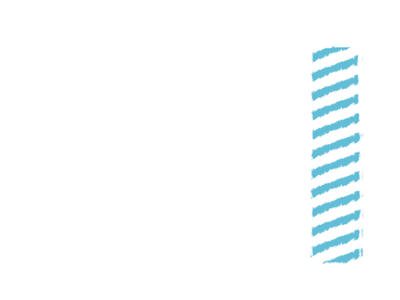 Uncover how tracks are completed, which are working, and which need to be optimized.
"For a long time there was a culture of everyone doing everything their own way. Eventually, what became clear is that we were a lot of people not getting enough done for how big we were.
A 2000 person engineering team is a massive investment.
"
"I needed to create programs that didn't need to be micromanaged.
I don't want my team to be the bottleneck in having to do manual tasks
like setting up learning events, sending email invitations, and following up. "
"Not everyone is suited for learning solo, and some need that face-time and the ability to ask questions in real-time.
Offering live workshops is an extension of blended learning.
It makes the whole experience comprehensive."
Ready to see PlusPlus in action?