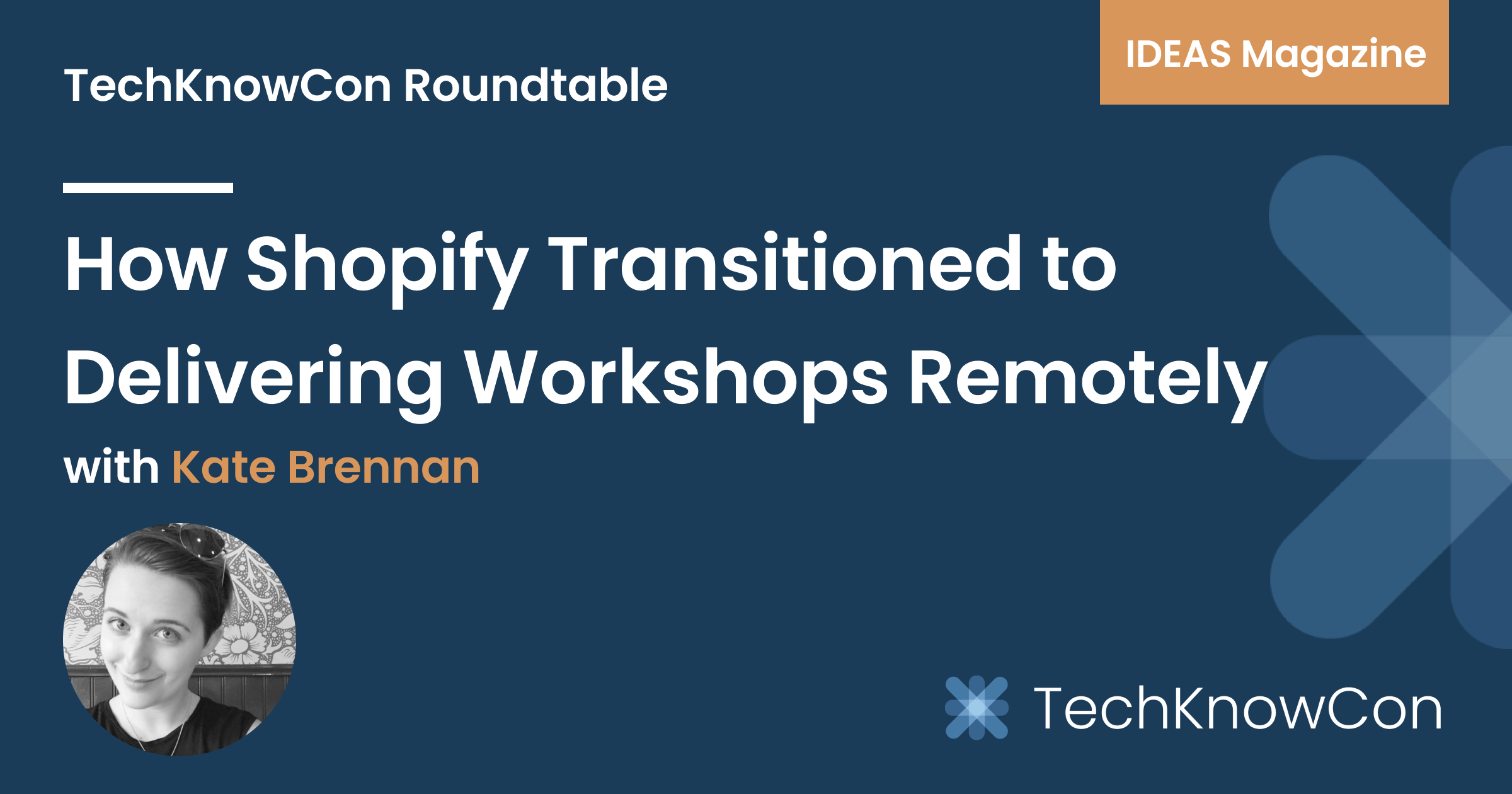 How Shopify Transitioned to Delivering Workshops Remotely
Want to be a speaker at a future TechKnowCon Roundtable? Let us know.
Click here to register for the next event.
Every month, PlusPlus gathers together leaders working at the intersection of technical training and learning and development for the TechKnowCon Roundtable to explore topics top of mind for the industry.
Shopify is a platform with the e-commerce and point of sale features needed to start, run and grow a business. One of our two August 2020 speakers, Kate Brennan, spoke about her experience as a Senior Technical Program Manager at Shopify, transforming their in-person workshops into meaningful remote experiences.
Category: Ideas Author: Marianne Cruzat Date: September 19, 2020 4:49 pm