Your strongest mentors are often outside Learning & Development (L&D). And most likely, they're unknown to you. Yet these mentors are responsible for 80% of the learning in your organization.
So, how do you scale these 1:1 and informal, small group, on-the-job interactions? And how do your new hires discover them? With the PlusPlus Mentoring module—a module designed to deliver learning at the speed of need.
Find guides by location, name, and more.
The aimless wandering of the halls is a thing of the past. There's no more hoping to catch a prospective mentor between meetings or during a break.
A new hire or peer simply opens the PlusPlus Mentoring module. They search for a specific person or for local mentors.
Mentees see at-a-glance which mentors are available and when. If none of the available sessions work, they open a mentor's profile and request a session. They share what they want help with, giving the mentor time to prepare. This ensures more effective tribal knowledge transfer.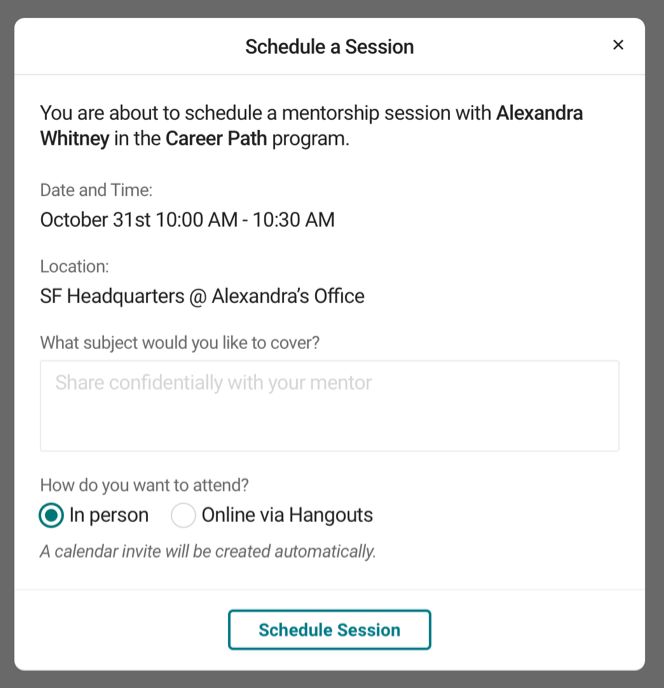 Scheduling a session creates a calendar invite and adds to both persons' calendars. This prevents potential mix-ups due to different time zones between mentors and mentees.
Nurture a culture of learning with feedback.
At the end of every session, mentees submit feedback or share their appreciation. They can offer a general rating, private feedback, and/or public acknowledgment.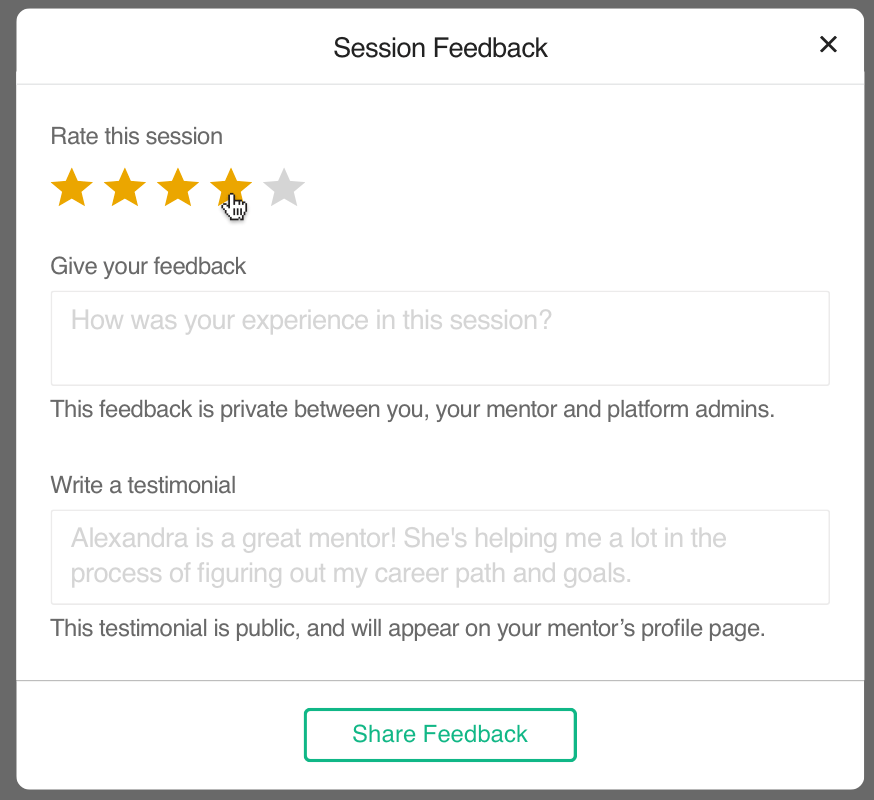 Ratings help others in your organization to find the best mentors. Mentors with the highest cumulative average session ratings are visible to everyone.
Mentors receive immediate feedback on what worked and what may have been unclear. This feedback is between the mentor and mentee and PlusPlus admins. Testimonials are viewable by everyone and are available from a mentor's profile. Mentees can edit testimonials if they schedule follow up sessions.
Scale ad hoc onboarding.
As organizations scale, knowledge transfer is inconsistent and incomplete. Using the PlusPlus Mentoring module, employees can discover new mentors and instructor-led training. They search for a peer, open their profile, and view Upcoming learning. Clicking on a program name displays available sessions. If a course is full, they can join a waitlist.
Transfer knowledge without sacrificing productivity.
It's easy for a mentor to set up office hours or blocks of time when they're available. They choose how often they want to offer sessions and if they want to conduct mentoring in person or online. They can also let mentees choose online or face-to-face meetings when they sign up.