Self-paced learning that anyone can create
Bottle up key institutional knowledge in beautiful guides and tutorials that anyone on the team can create and maintain. No special tools are needed.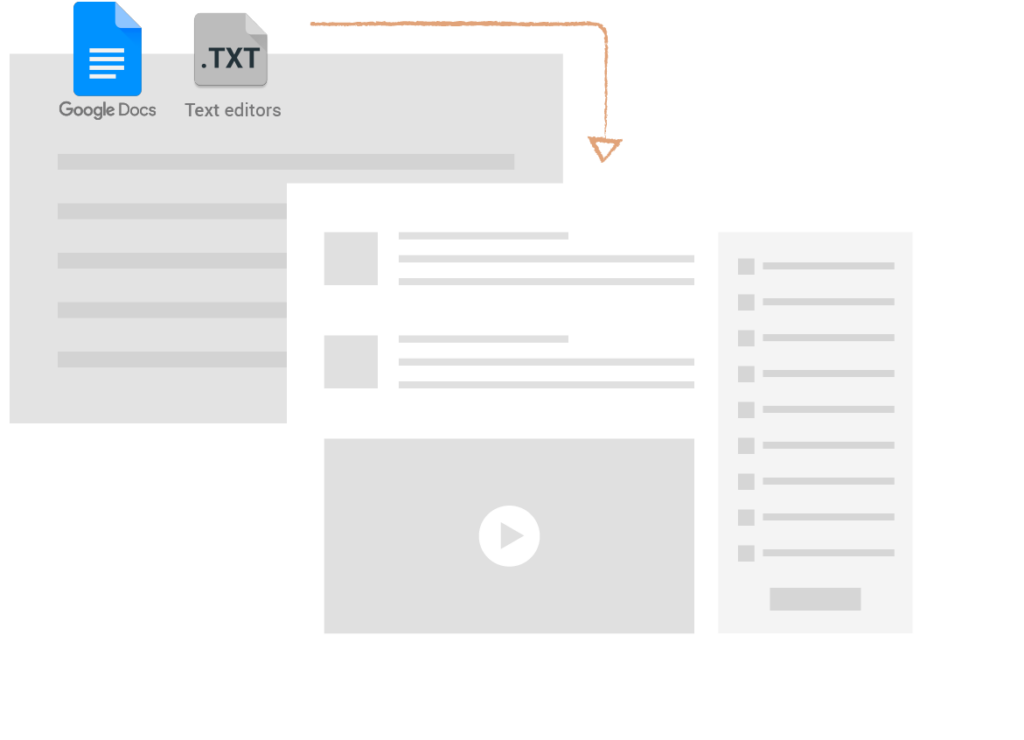 Unleash tribal knowledge in a scalable way
Everyone's an expert. Make it easy for them to bottle up their knowledge in beautiful eLearning content using the tools they already have.
Using Google Codelabs format, experts can create eLearning content using Google Docs or any text editor. No longer do you need special instructional design tools that get in the way of your experts.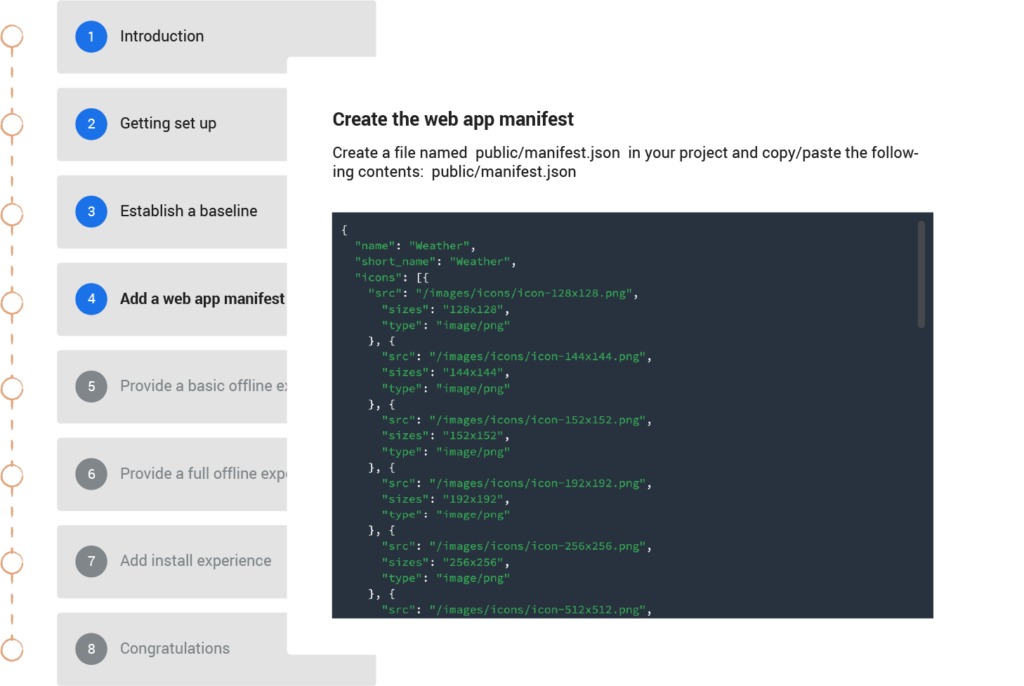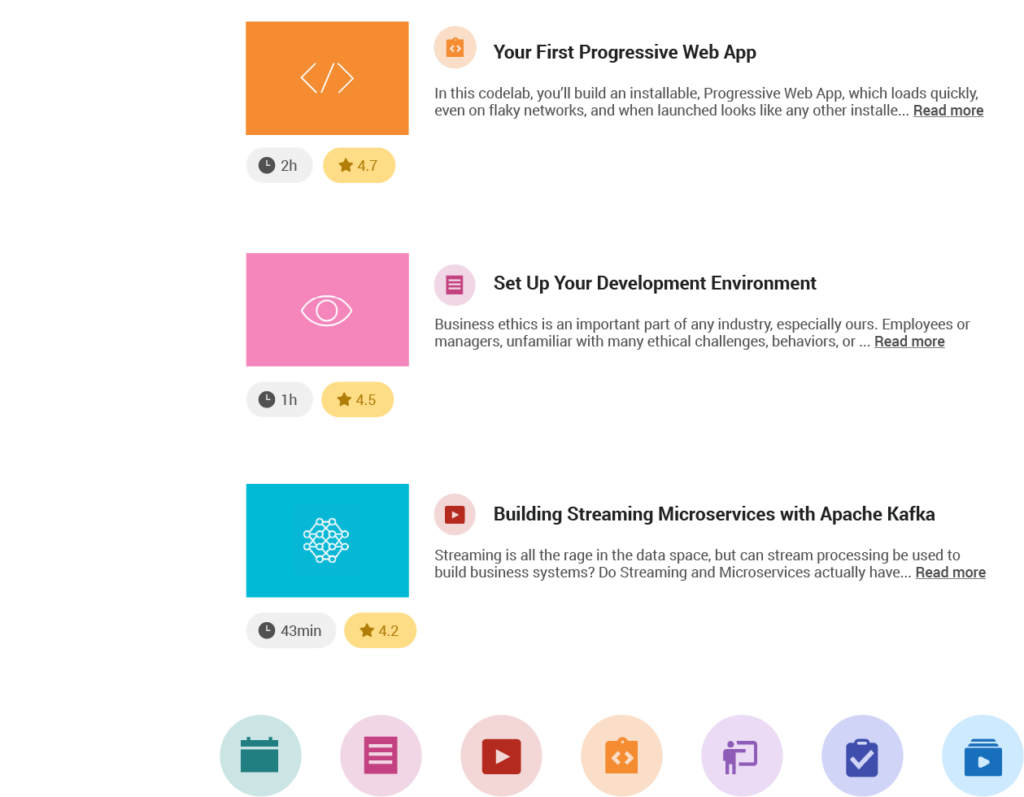 Guides automates building and publishing self-paced content so that your employees can easily discover, consume, and resume their learning journeys.
Get a quick pulse check through built-in ratings.
Customizable surveys can be be sent out auto-sent to collect rich data on how things are going.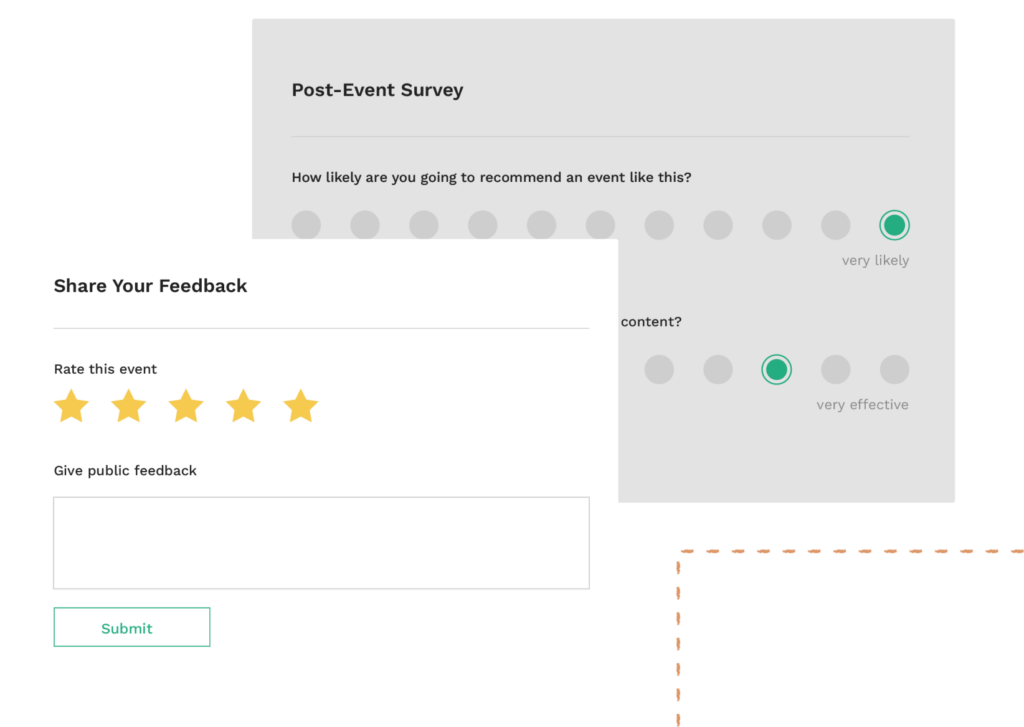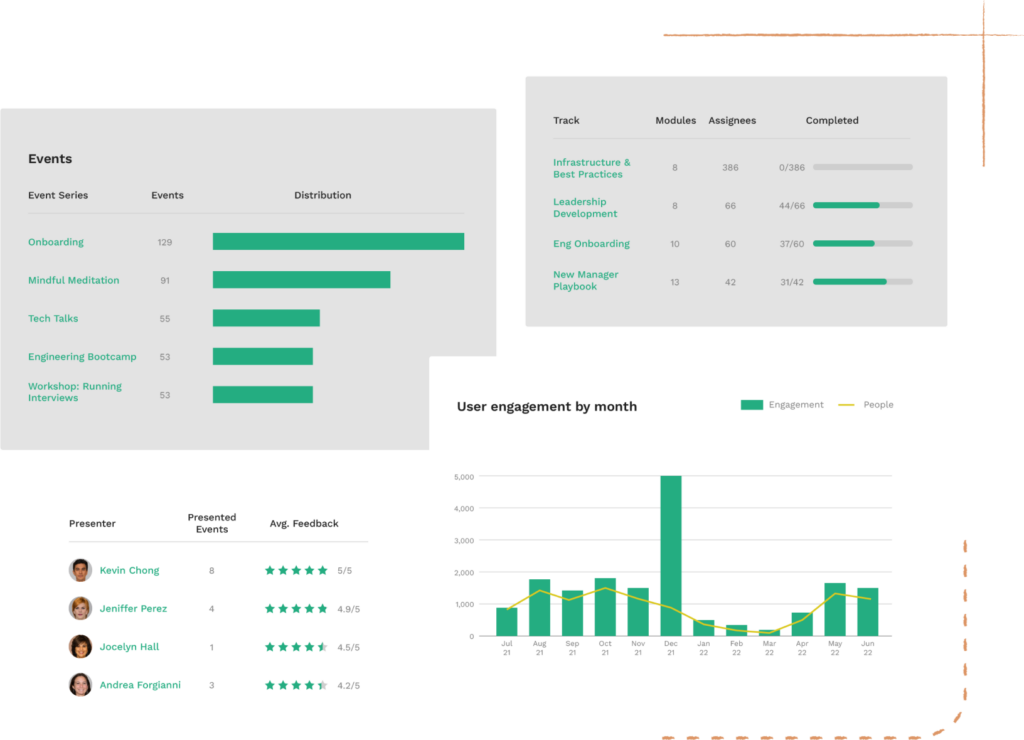 Get detailed reports and visualizations on how people are engaging. Apply powerful filters and aggregations to gain insights into what's working.
Share skills and wisdom actually
applied within the org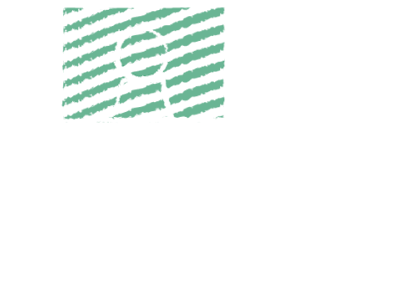 Continuously connect, support, and unblock people through live learning like workshops.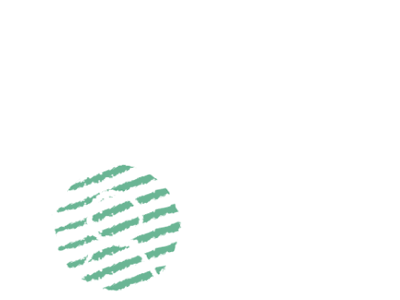 Live learning is best for sharing unique and fast-evolving knowledge that's trapped in your experts' heads.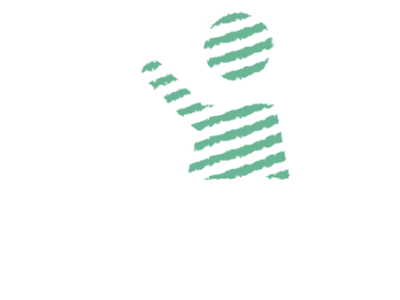 Things click when new-hires are equipped with company lessons taught by your internal experts.
"For a long time there was a culture of everyone doing everything their own way. Eventually, what became clear is that we were a lot of people not getting enough done for how big we were.
A 2000 person engineering team is a massive investment.
"
"I needed to create programs that didn't need to be micromanaged.
I don't want my team to be the bottleneck in having to do manual tasks
like setting up learning events, sending email invitations, and following up. "
"Not everyone is suited for learning solo, and some need that face-time and the ability to ask questions in real-time.
Offering live workshops is an extension of blended learning.
It makes the whole experience comprehensive."
Ready to see PlusPlus in action?